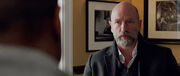 Tommy Holiday is the manager of "Pretty" Ricky Conlan. He was portrayed by Graham McTavish.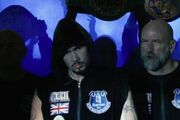 By 2015, Conlan was arrested for illegal firearm possession and was being sent to prison, but before his sentence, Conlan was set to have one last super fight against the WBA, WBC, and The Ring world heavyweight champion, Danny "Stuntman" Wheeler. Conlan lost his temper at the weigh-ins and broke Wheeler's jaw with a right hook, causing the fight to be cancelled.
Conlan's prison sentence was quickly approaching and with no opponents in sight, Holiday planned to set up a fight with Adonis Johnson Creed, the son of the legendary world heavyweight champion Apollo Creed. Conlan is reluctant, but Holiday snaps that he will fight if Creed agrees, reminding him that it's his own fault that the Wheeler fight was cancelled, and the money generated will support Conlan's children during his years in prison. Tommy travelled to Philadelphia to give Adonis and Rocky Balboa the offer at Adrian's, with the only stipulation that Apollo fights under the Creed name.
Holiday was also Conlan's cornerman during the fight with Creed, which saw both men hit the canvas, but Conlan won by a close split decision.
Appearances
Creed (first appearance)